Welcome to
Triangle Equine Veterinary Services
Dr. Sally Vivrette
Dr. Elizabeth Nielsen
(919) 460-6300
Whether your horse is a companion that helps you enjoy trail rides through the woods or the thrill of competition, Triangle Equine strives to keep your horse healthy and sound. We are here for all aspects of health care, from prevention of illness to treatment of problems. We will provide a customized health care program that includes dialogue and education, and is tailored to your goals.
We pride ourselves on offering high-level, individualized care for performance and pleasure horses in Central North Carolina. Based in Cary, we are 100% mobile and service the greater Triangle area, including Raleigh, Chapel Hill, Durham, Hillsborough, Pittsboro, Apex, New Hill, Fuquay-Varina, Sanford, Mebane, Clayton, Wake Forest, Garner, and some of the surrounding counties as well. Just outside this area? Call us and we will try to accommodate you. We provide routine care during normal business hours and see emergencies 24/7. We can provide services including digital radiology, dentistry, ultrasonography, and more.
Services Offered:
Wellness Care and Preventative Medicine
Individualized vaccination programs, deworming strategies
Floating/dentistry, comprehensive examination, dental radiographs, tooth extractions
Lameness Diagnostics and Treatments
Advanced On-The-Farm Imaging
Digital radiography, ultrasonography, gastroscopy
Prepurchase Examinations
Podiatry Evaluation and Consultation with Your Farrier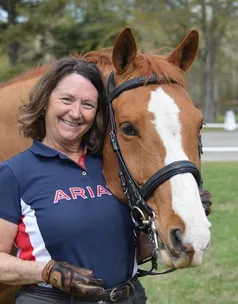 Dr. Sally Vivrette
Triangle Equine Veterinary Services | (919) 460-6300

Thank you all for providing our horses such excellent care. We were very impressed with all of your team. We really appreciate your professionalism. The clear and detailed descriptions and recommendations were an added bonus and make after-care so much easier. We look forward to working with you again in the future."
---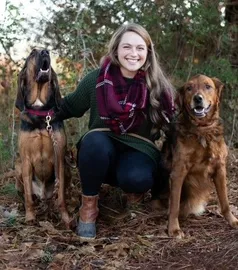 Dr. Elizabeth Nielsen
Triangle Equine Veterinary Services | (919) 460-6300